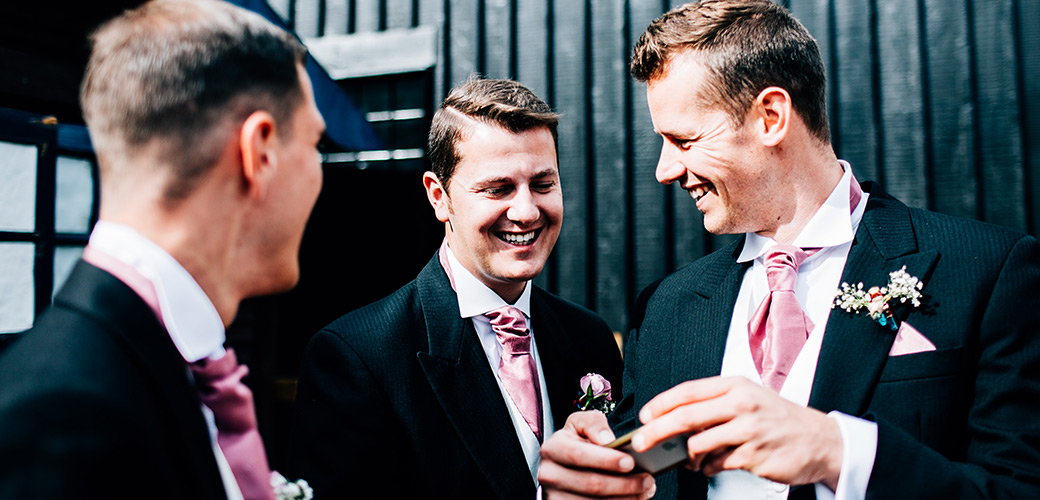 When was the last time you wore a cravat? Have you ever worn one?
Guys rarely need to dig out their cravats – they're usually saved for special occasions to make you stand out as a guest of honour. So unless you've had the pleasure of being a groomsman or even been the groom yourself, you may not have a clue on how to tie one.
But if you've got an occasion coming up that calls for one, you might want to brush up on your knowledge – it's the last thing you should be worrying about on that special day.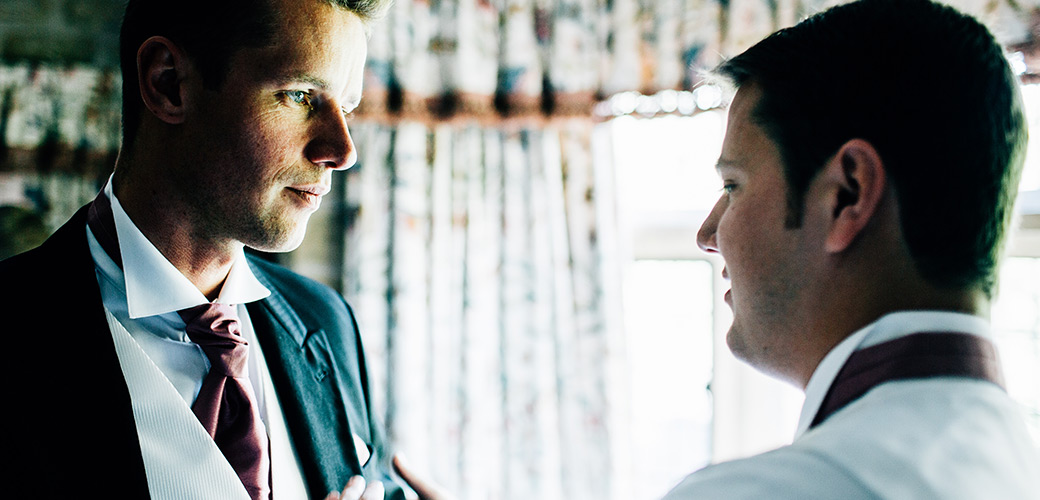 WHAT EXACTLY IS A CRAVAT?
There's a bit of confusion over what classes as a cravat. They're basically ties with wider pieces of fabric, and there are a few ways of styling them to create different looks. When we talk about cravats at Moss Bros., we mean the ones tied in a ruffled knot, rather than the ones that are folded a bit like a scarf under an open-necked collar.
Before we go on, here's a little trivia­ for you – the name comes from the French mispronouncing 'croate', meaning Croatian, after the Croatian army made cravats popular in the 1600s.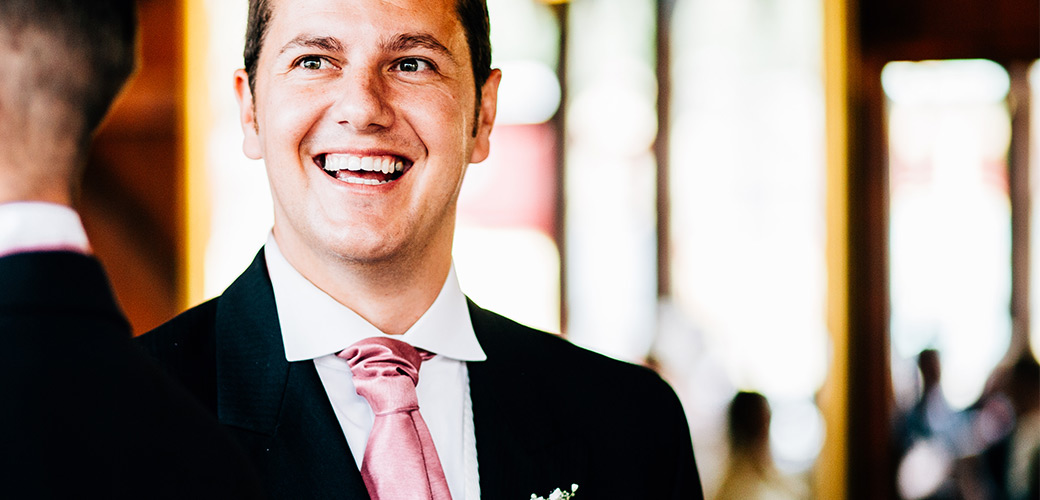 TYING THE KNOT
How on earth do you tie these things? They may look fancy, but it's actually pretty easy. If you can do an old-school simple knot, you'll be fine. You tie them in the same way, but keep the fabric wide so there's enough to create a ruffle.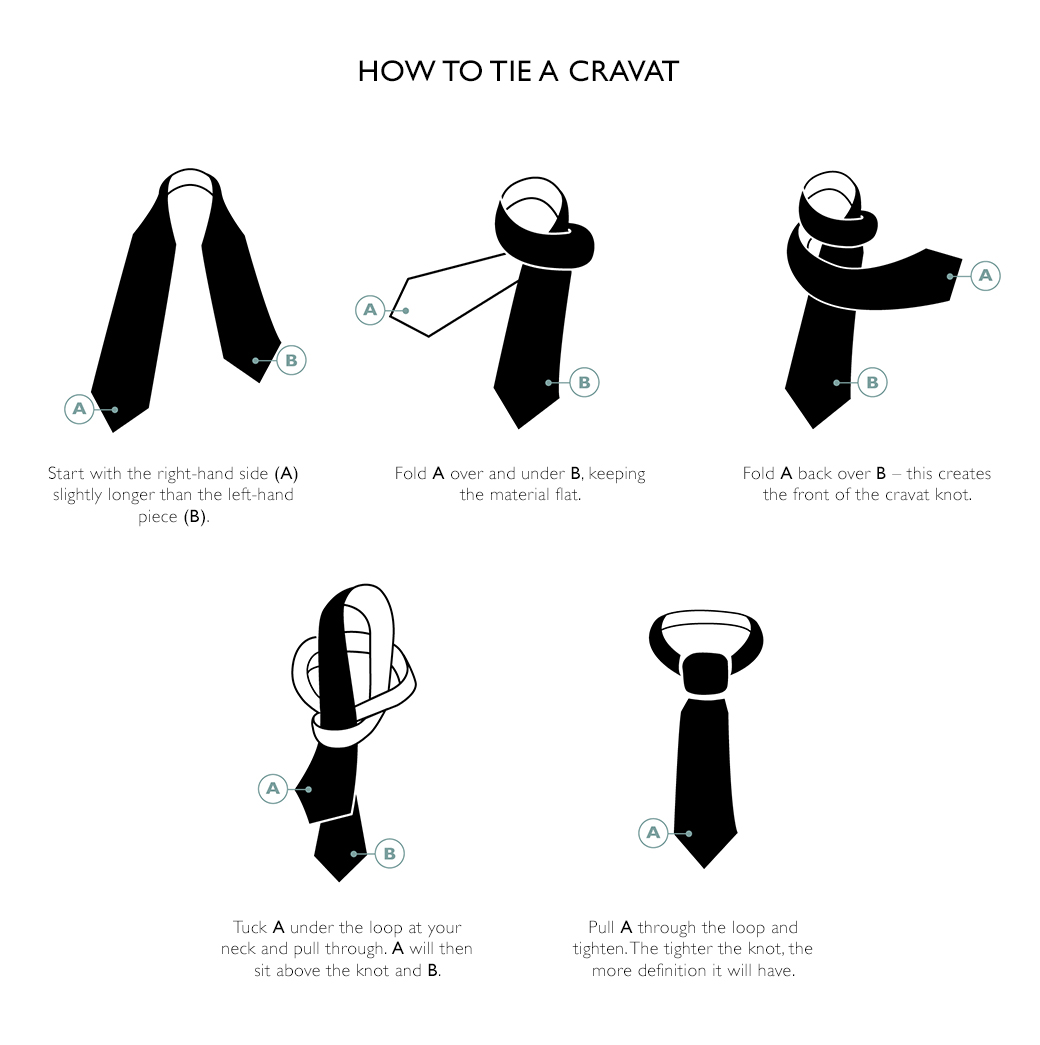 SO, WHY WEAR A CRAVAT?
Lots of men choose cravats to set a more formal mood for their wedding, while others prefer the more laidback feel of a tie – both are perfectly fine.
If you've chosen to go for lounge suits rather than tails, they're also a great way of setting the groomsmen apart from other guests.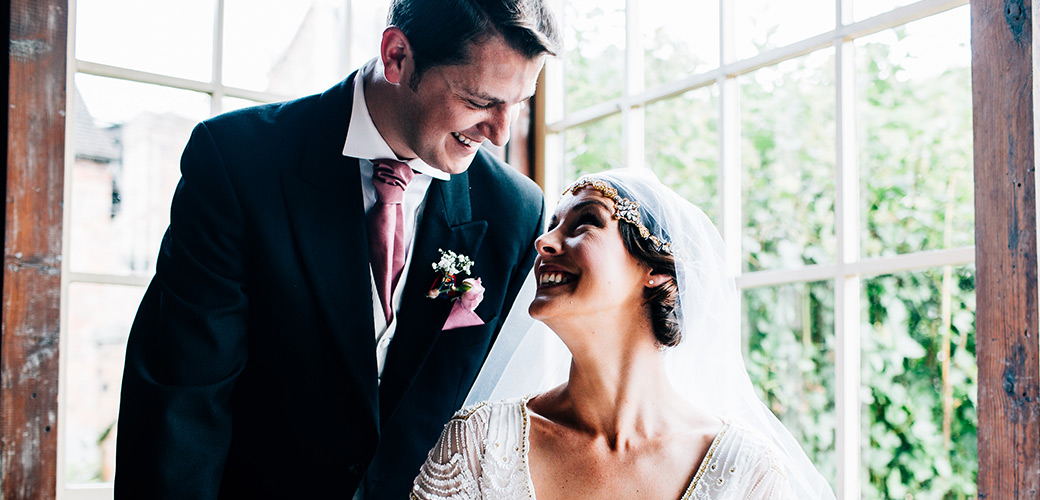 A COUPLE OF LAST TIPS
Waistcoats are a must if you're wearing a cravat. The ends are wide, unlike a neat tie, so it's better to have them out of sight.
If you're still unsure of tying your cravat correctly, you can ask us to tie it for you. We'll make sure it's ready with your suit when you come to pick it up. Then, you just have to slip the loop over your head and tighten it to fit your neck.